Fonts (lettering styles) available:
We offer carefully selected fonts that are graceful, legible and distinctive - and ideal for engraving on our cufflinks. (Using the most advanced computer engraving available)
Our plain faced cufflinks can be engraved on the fronts; and all the cufflinks can be engraved on the backs.
We can engrave a single row of letters, initials or names, or multiple rows (usually 2 or 3 rows). 
As shown in the PRESET examples, the lettering types we mainly use are the Script typefaces – these work very well.  They are also supported by other appropriate fonts :
Script Fonts:
Ideal - Excellent for initials/names on the front face – elegant and readable


---
Fine - Graceful and finer than above.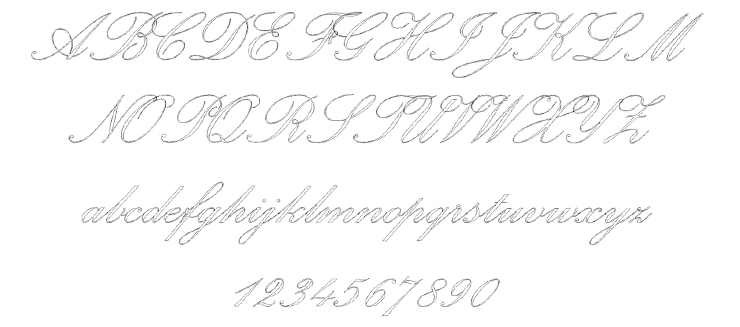 ---
Small - This is best for small script. On the front face: used mainly for multiple names/dates etc. On the back face: its capitals make elegant initials, also for names, words, dates etc.


---
Monogram - Classic old style.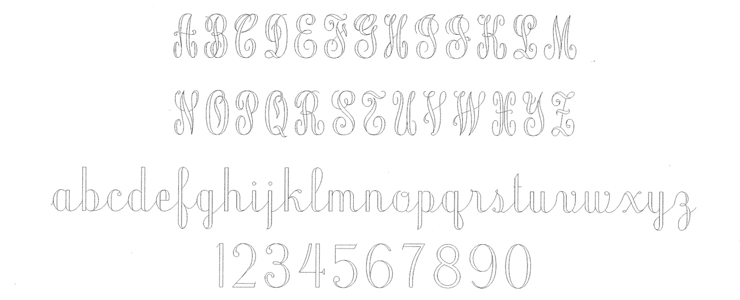 ---
Interlocking Monogram - For those who prefer a grand traditional look we offer this interlocking monogram.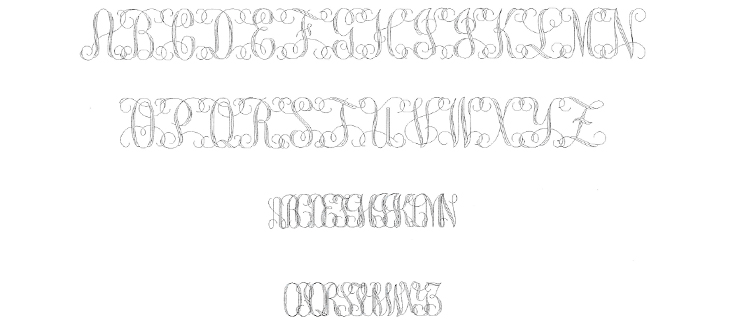 ---
Print fonts:
Round - This print font is the most readable for small/very small words and dates etc.


---
Cursive - A less formal 'fun' font – also good for small type.


---
Block - This print font is very compact – and best when a larger amount of small text is required etc.


---
Roman - Clean Roman style lettering.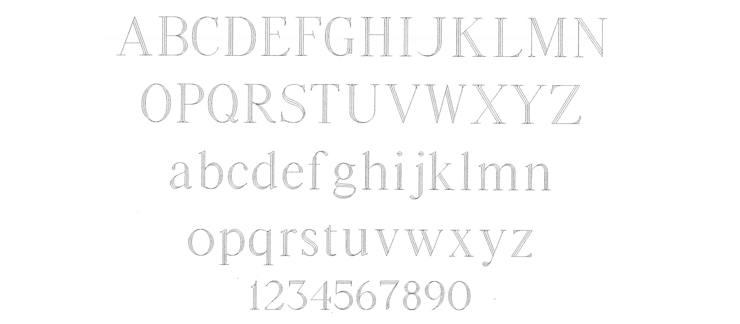 ---
Old English - Traditional style lettering.